Ladies to the Front 2020 Tees & Tanks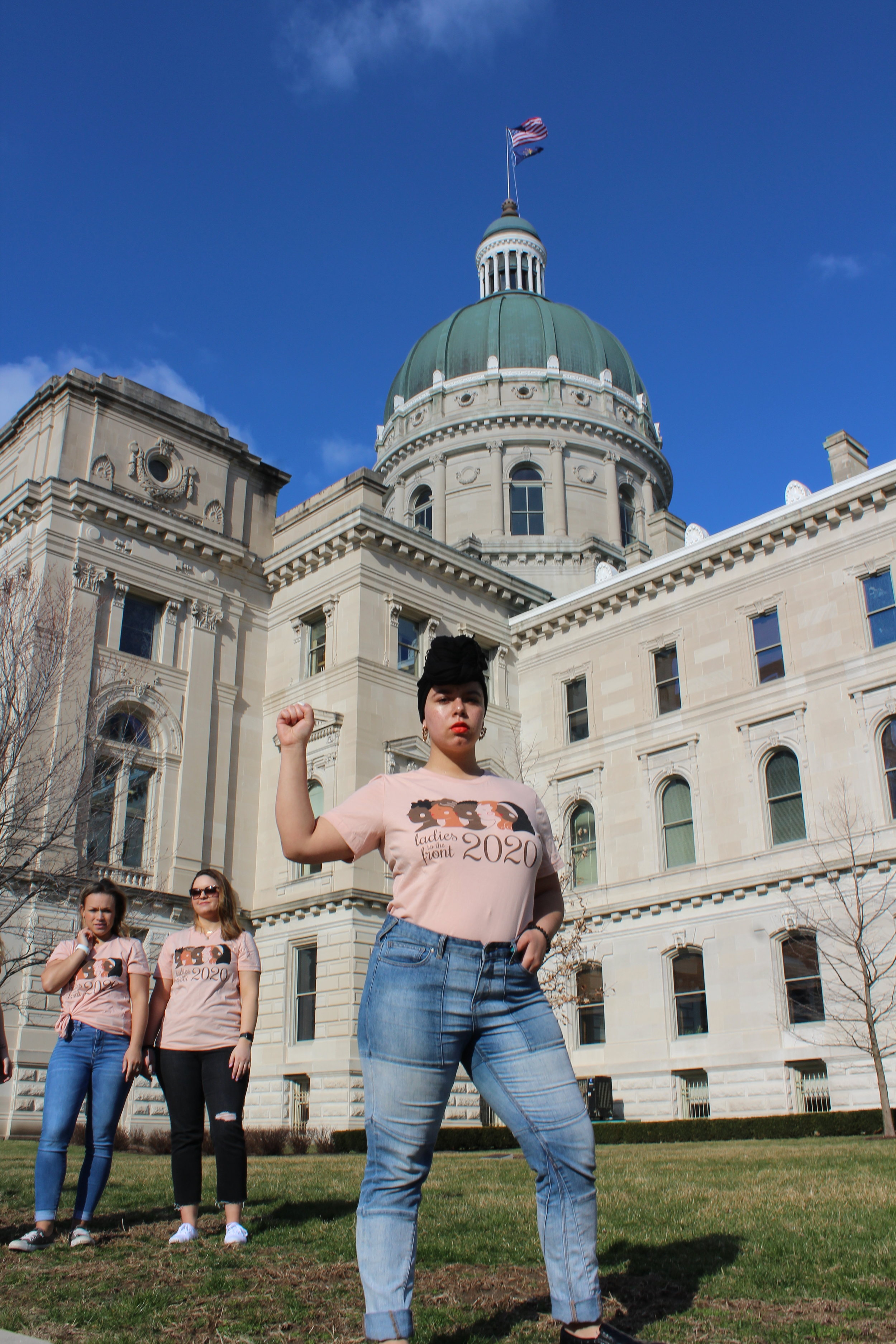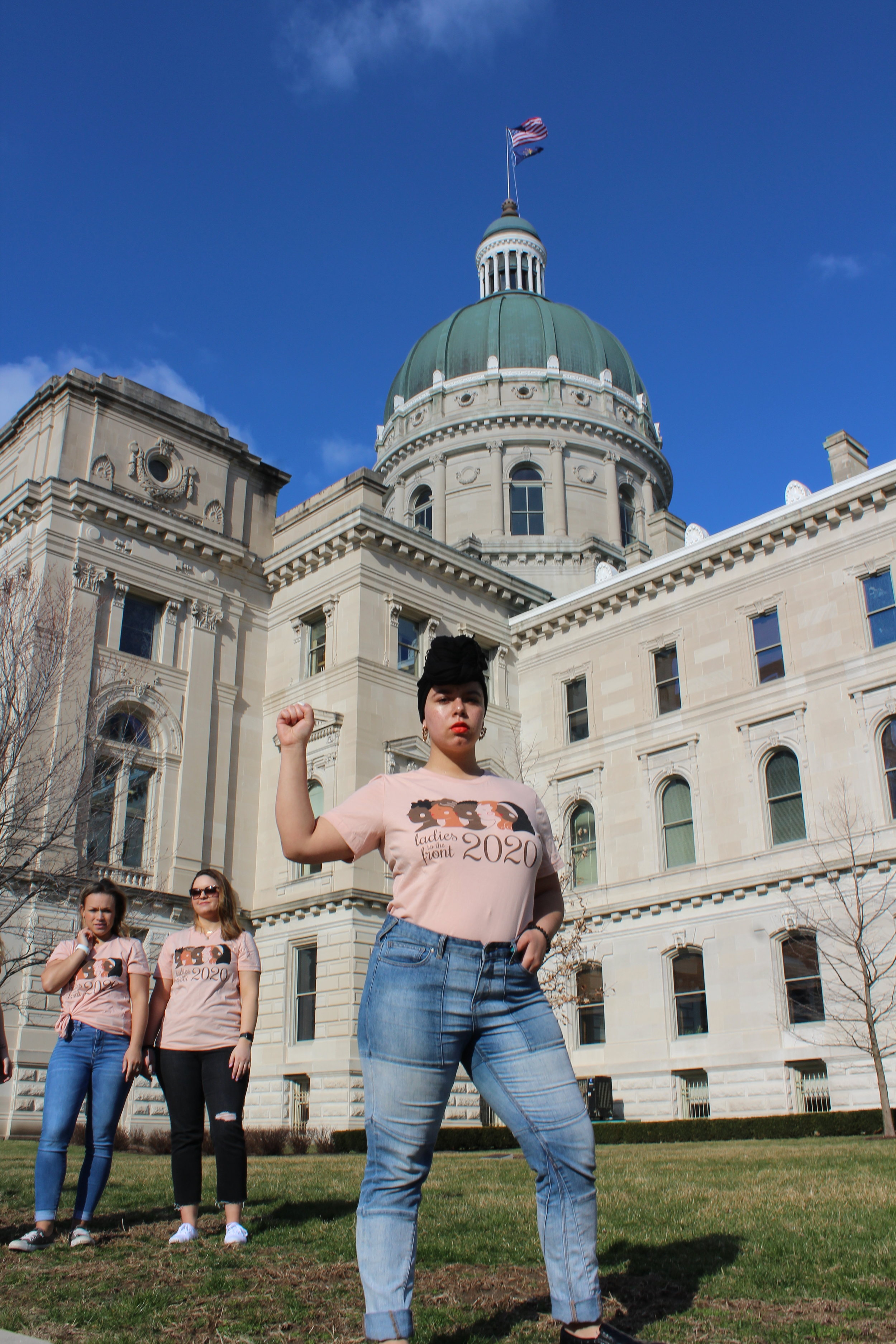 Ladies to the Front 2020 Tees & Tanks
Ladies to the Front 2020 is a collaboration between Sunday Afternoon Housewife and Candice Hartsough of Cordial Kitten.
The tee shirt available in heather peach in traditional unisex cut. Unisex tees are super-soft, 52/ 48 cotton /polyester blend Canvas brand tees printed by hand. All shirts are super soft to the touch and the water based ink is also soft and will feel softer after a wash!
The women's cut tank top is 65/35 polyester/viscose, A-line body, Relaxed, drapey fit, racerback style.
The technical stuff: Normal care for your shirts is for you to wash it inside out on the normal or gentle cycle. No Bleach should be added to the wash for your shirt. Use a mild detergent. Theses tees will get even softer the more you wash them!
Shirts come in sizes extra small, small, medium, large, and extra large, and XXL. Please select your size at checkout. Shirts will be shipped to you in a padded envelope first class with USPS tracking. Shirts run true to size. Satisfaction is always guaranteed, so please contact us directly with any concerns at mellenlatta@gmail.com