Indiana Rainbow Tee for Children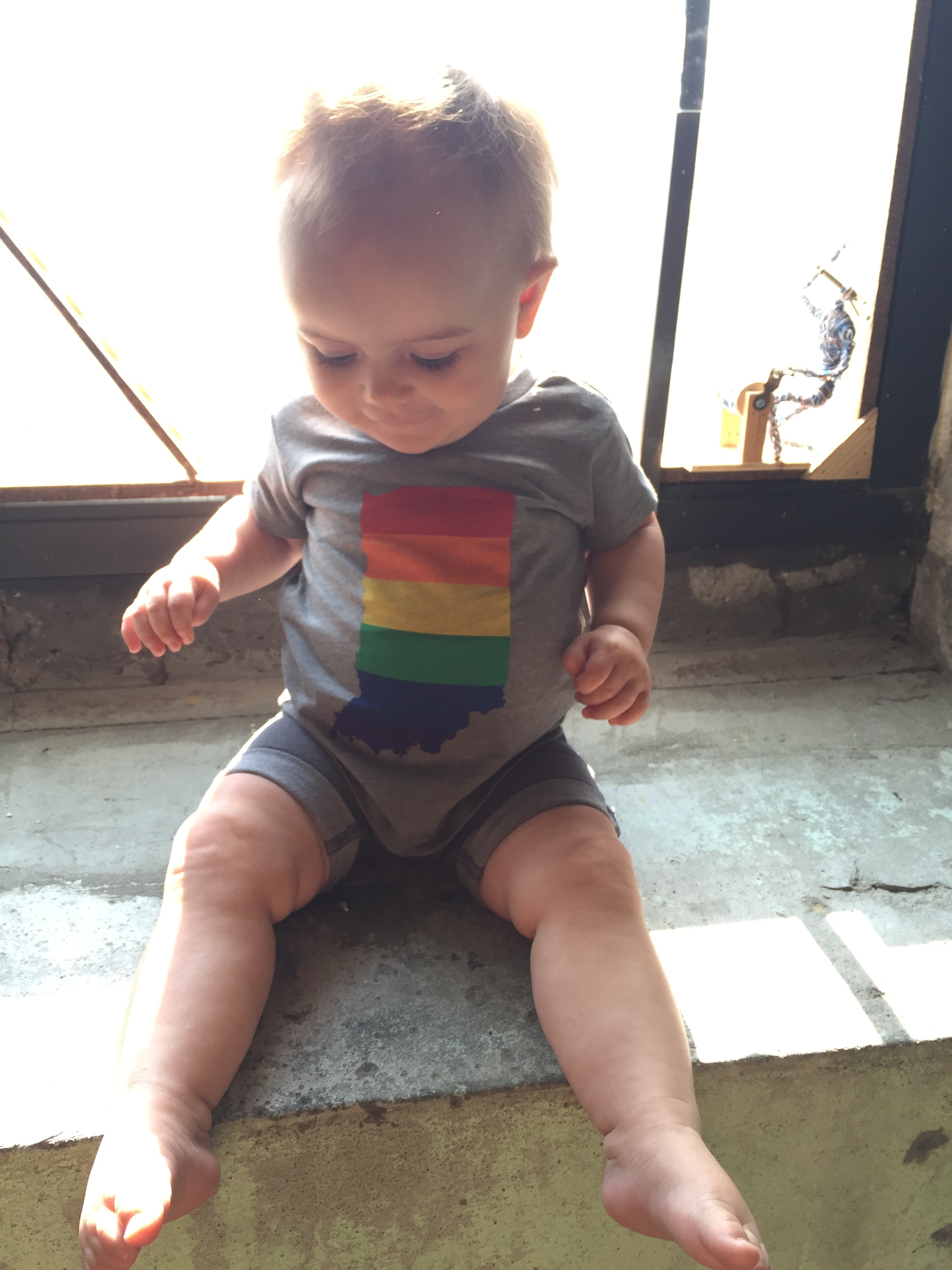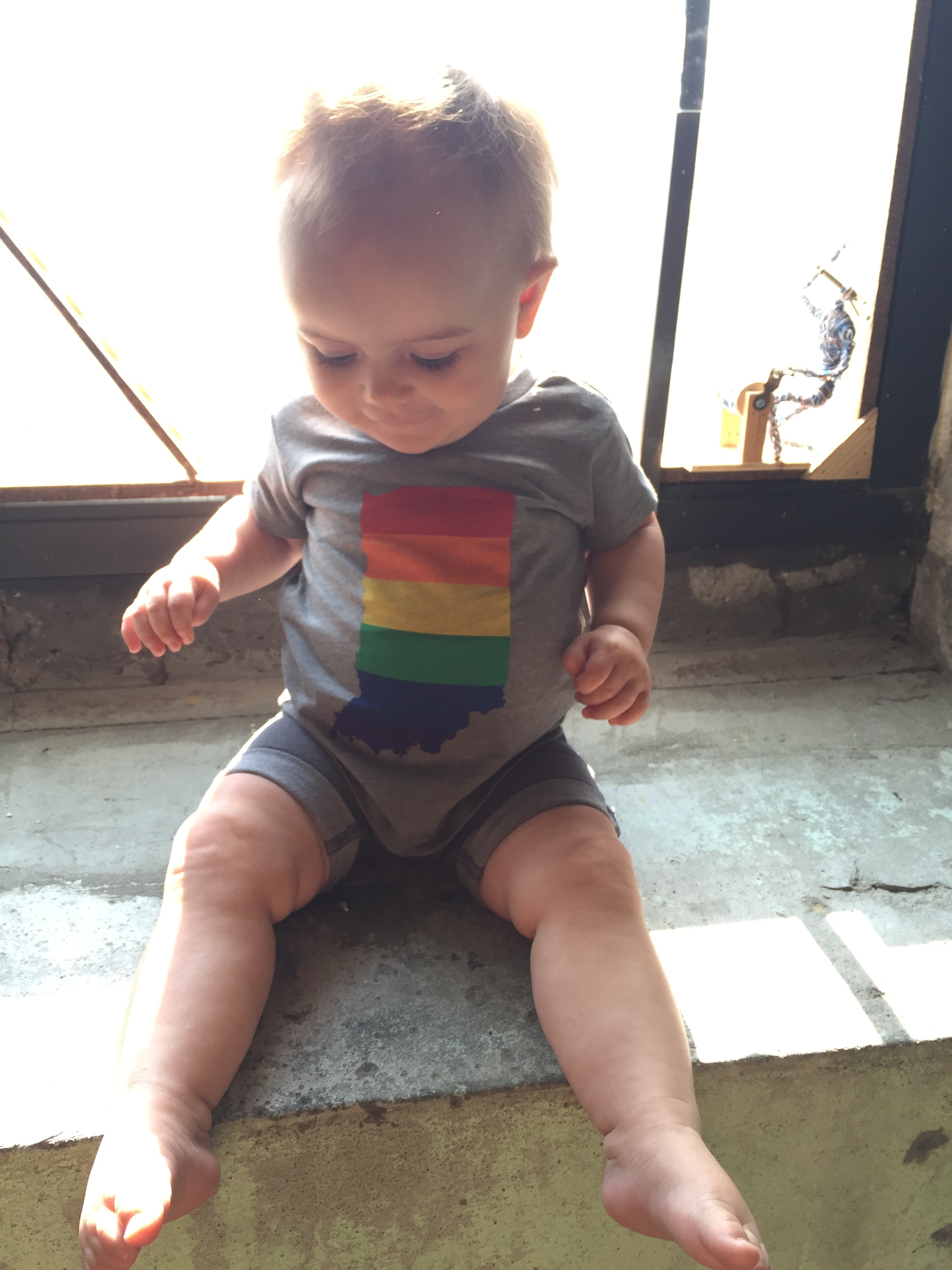 Indiana Rainbow Tee for Children
The Indiana Rainbow tee is for those of us who love the state we live in and believe in equal love and support for all. Let your smart and loving kid show their love for Indiana Pride with this stylish shirt!
This tee shirt available on a Heather Grey unisex cut. Unisex tees are super-soft, 25% ringspun cotton, 25% polyester, 25% rayon blend printed with six different colors of ink.
The technical stuff: Normal care for your shirts is for you to wash it inside-out on the normal or gentle cycle. I know it's "just a tee shirt" but if you practice the theory "if it's handmade, handwash" then your shirt will stay brighter and last longer. No Bleach should be added to the wash for your shirt. Use a mild detergent.
Shirts come in sizes small, medium, large, and extra large. XXL are available at an additional cost. Please select your size at checkout. Shirts will be shipped to you in a padded envelope with USPS tracking. The tracking number will be sent to you via PayPal when it ships.
Shipping: Most all shirts are printed to order, so please allow a minimum of 5-7 days for your shirt to ship.
Satisfaction is always guaranteed, so please contact us directly with any concerns.