Indiana Trans Pride Tee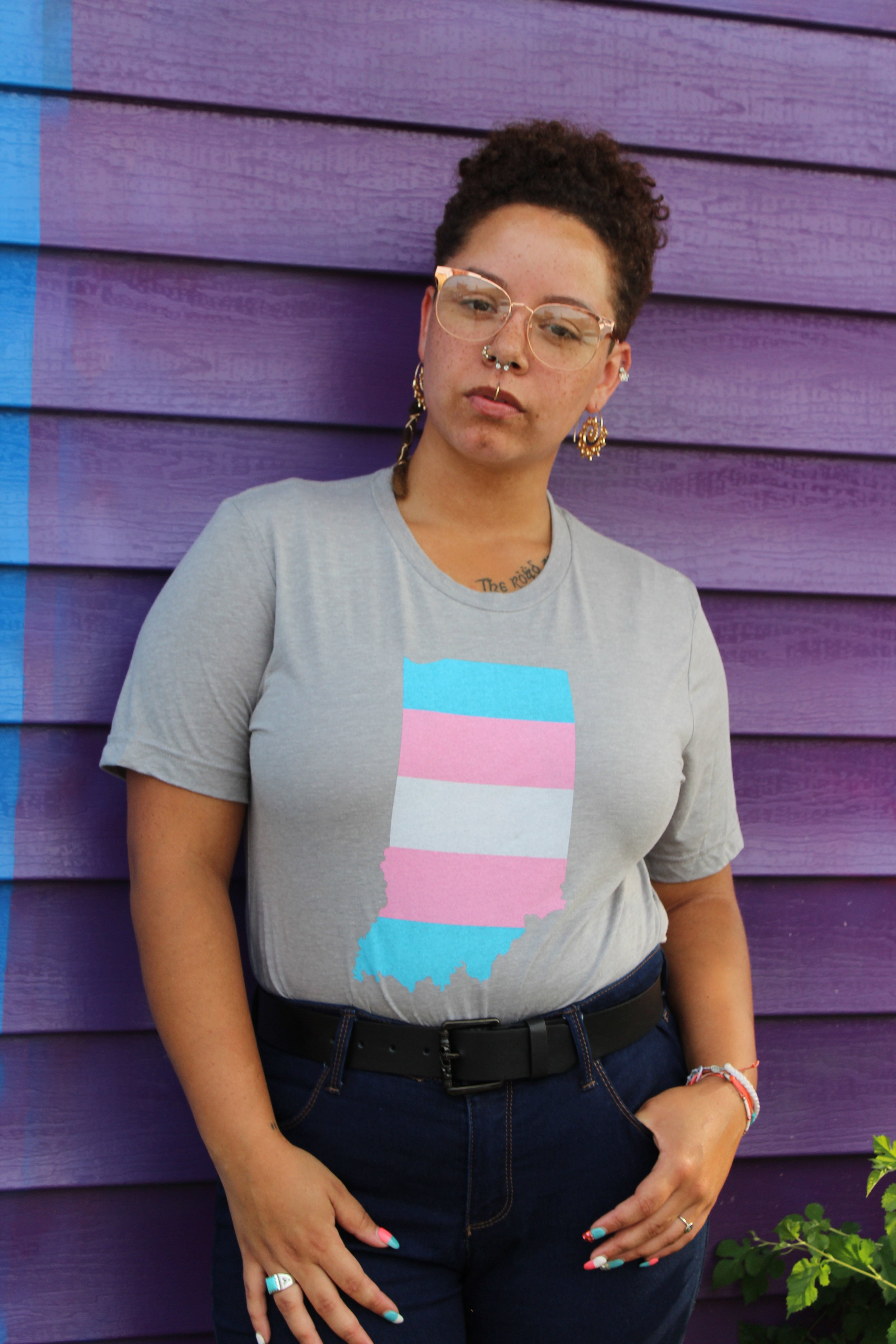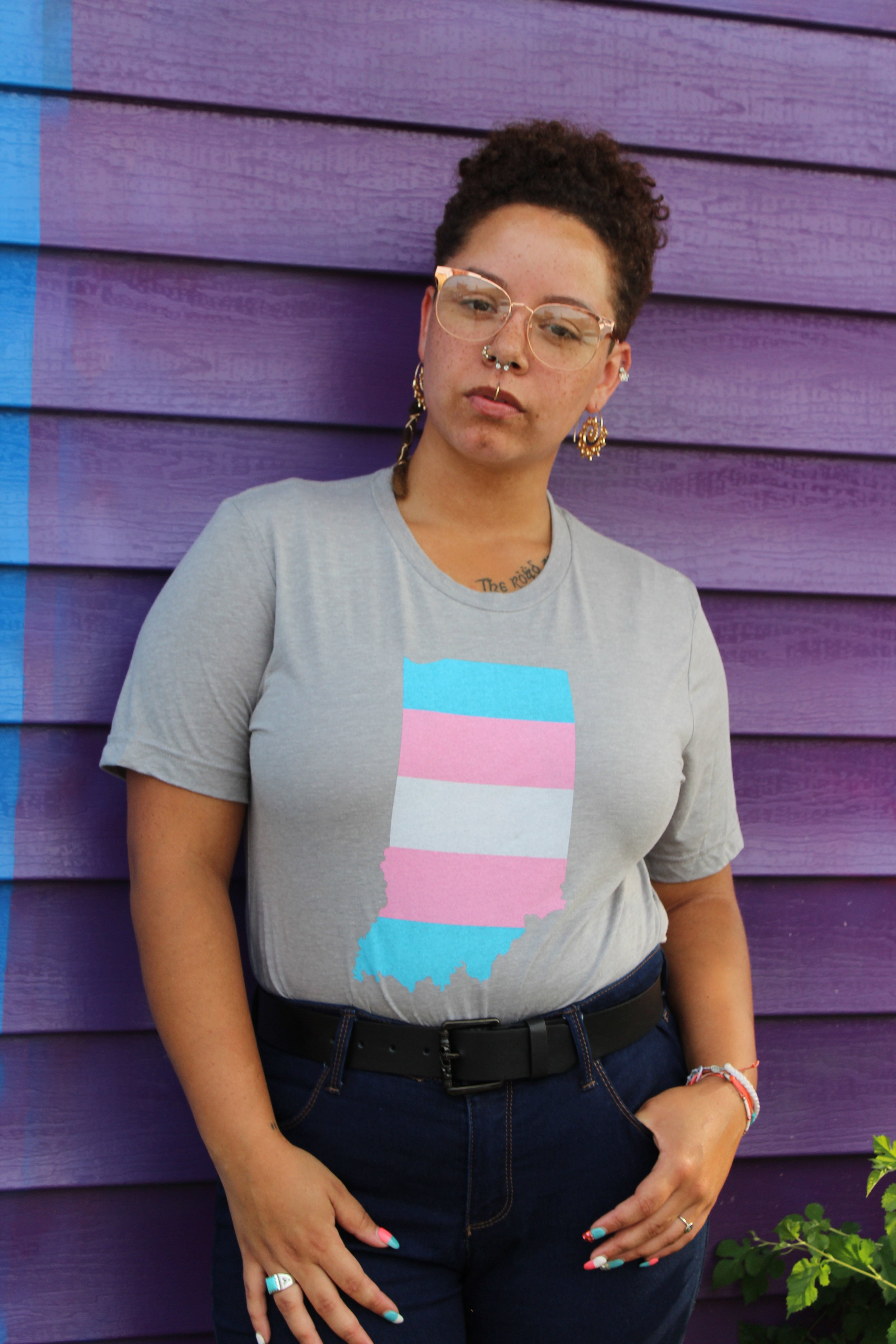 Indiana Trans Pride Tee
As an extension of our popular "We Like You Here" rainbow Indiana tee, now available is a Trans Pride Indiana tee. We've had many requests for this tee shirt and are happy and proud to provide this shirt to the Trans Community in Indiana. We value all who live in Indiana and work to provide folks with the ability to proudly express who they are or support those who they love.
The tee shirt available in a tri-blend grey heather in traditional unisex cut. Unisex tees are super-soft, 25% ringspun cotton / 50% polyester / 25% rayon Canvas brand tees printed with white, blue and pink ink. All shirts are super soft to the touch and the ink is also soft and will feel softer after a wash!
With our shirts, we love to give back and $5 from the sale of each of our Trans Pride shirts will be given Trans Student Educational Resources: http://transstudent.org/
The technical stuff: Normal care for your shirts is for you to wash it inside out on the normal or gentle cycle. I know it's "just a tee shirt" but if you practice the theory "if it's handmade, handwash" then your shirt will stay brighter and last longer. No Bleach should be added to the wash for your shirt. Use a mild detergent. Theses tees will get even softer the more you wash them!
Shirts come in sizes extra small, small, medium, large, and extra large, and XXL. Please select your size at checkout. Shirts will be shipped to you in a padded envelope first class with USPS tracking. Shirts run true to size. Satisfaction is always guaranteed, so please contact us directly with any concerns at mellenlatta@gmail.com